Encourage Healthy Emotional and Physical Development
The For Kids card decks have been designed to improve children's well-being skills: self-esteem, compassion, gratitude, body awareness and positivity, maintaining joy, finding one's strengths, curiosity, concentration, courage, and emotional skills.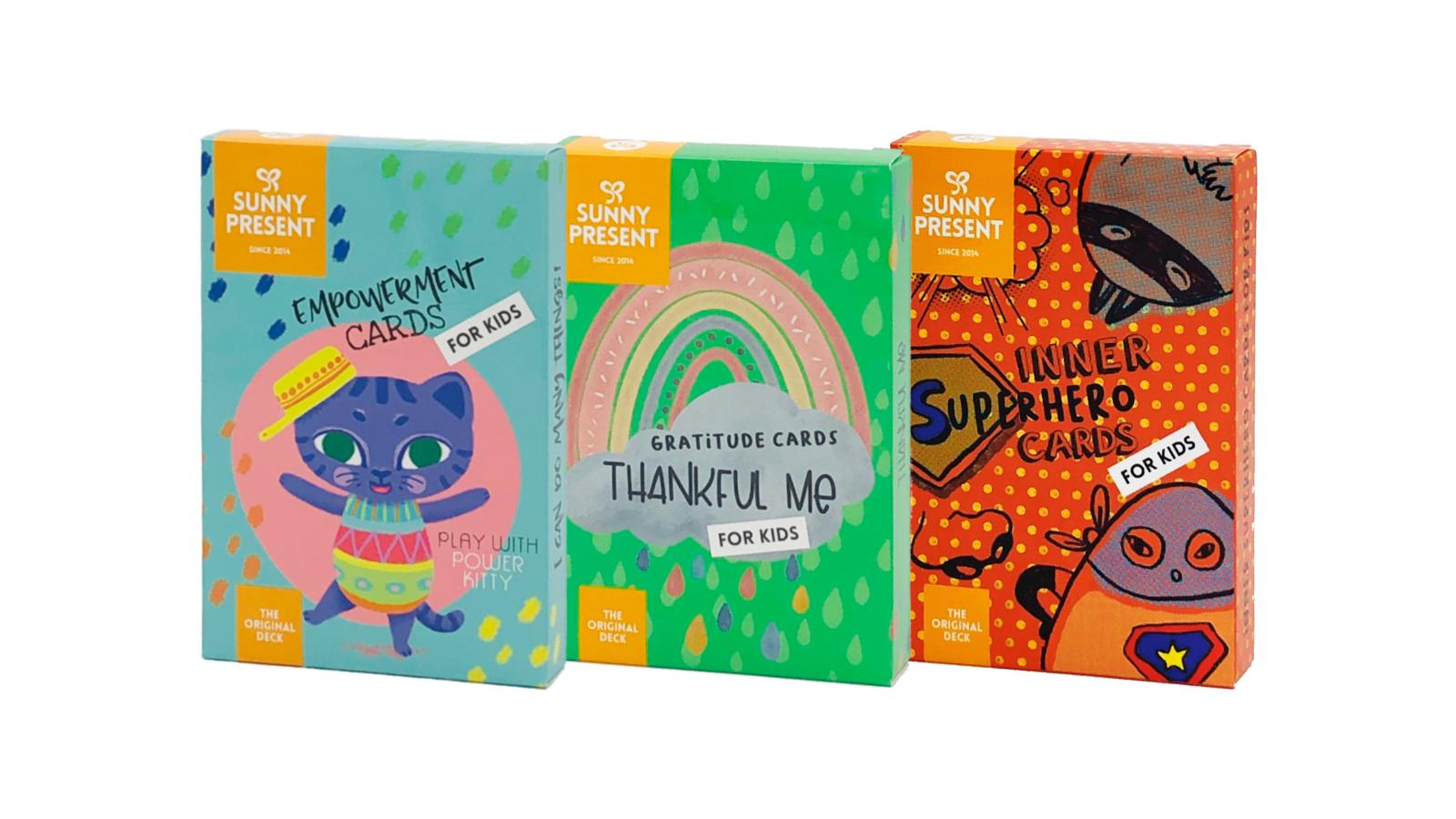 Sunny Present's FOR KIDS cards are best suited for children 3-12 years of age. The cards are a fun way for kids and adults to spend time together. They provide easy prompts fo adult-directed conversation and playtime with the children which are both educational and fun for the children (Pssst! Adults learn a lot fun things from the children too! 😉 ) When the children have learnt to read, they can use the cards themselves and together with friends.
These card decks are widely used  child-carers and health professionals in a wide array from kindergartens, schools, to therapy, and even at hospitals and sports clubs.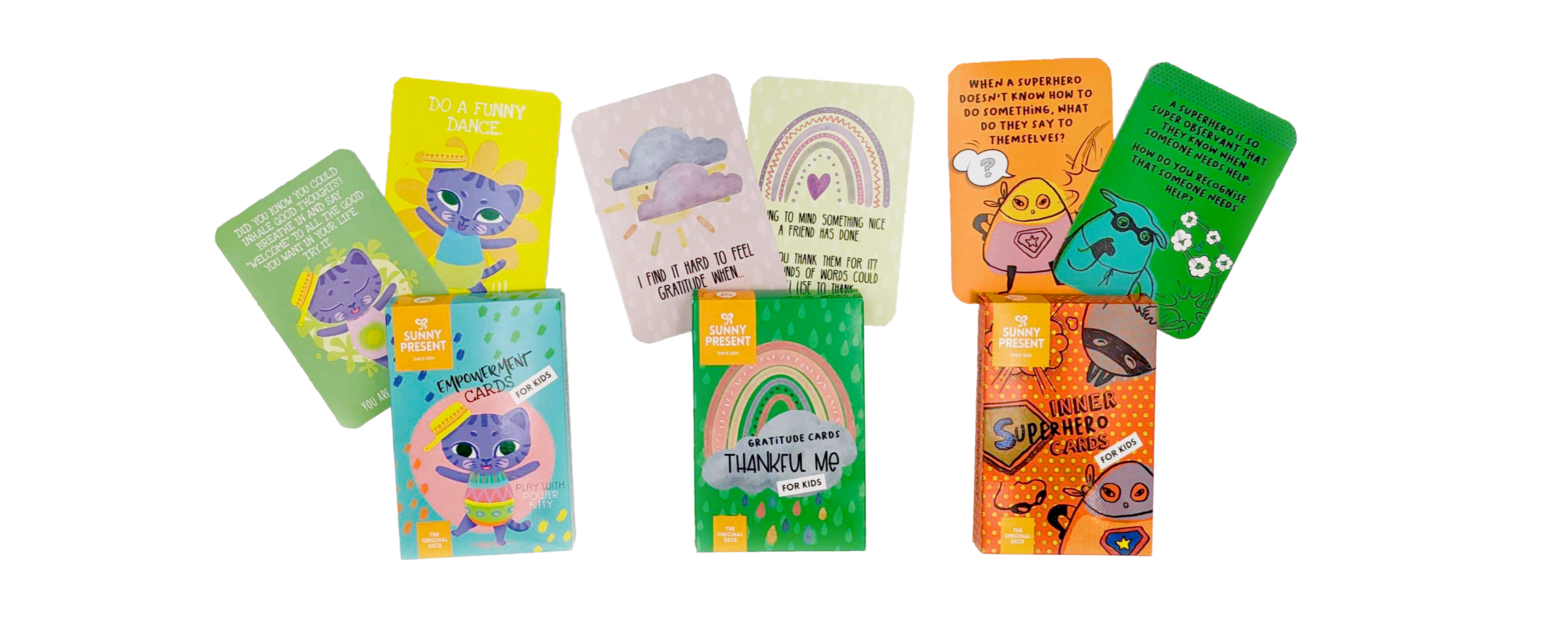 Inner Superhero Cards For Kids 🧡 Mindfulness skills through play 🧡
Aimed at improving kids' manners, empathy, concentration, curiosity, communication skills, emotional regulation, and gross motor skills by encouraging children to express themselves naturally. 
Thankful Me – Gratitude Cards For Kids 💚 Grow up happy with the help of gratitude skills 💚
Mindfulness cards to teach children empathy, gratitude, positive thinking, patience and compassion. 
Empowerment Cards For Kids 💙 Better self-esteem through playfulness and silliness 💙
Helping children develop healthy self-esteem and self-compassion, body awareness and relaxation, and feelings and communication.  
Find all our products on:
US: amazon.com
UK: UK Shop & amazon.co.uk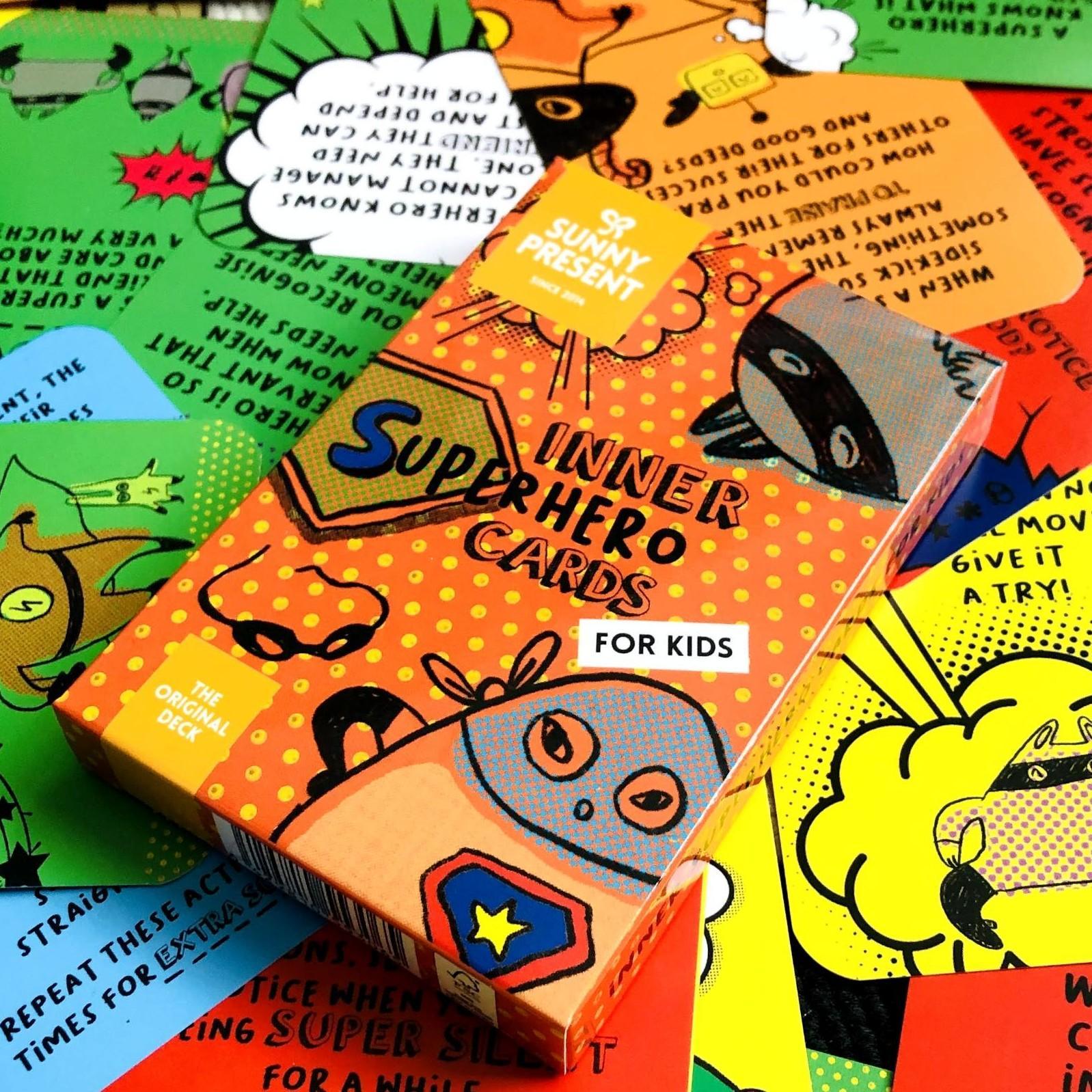 Inner Superhero Cards
42 action cards for little superheroes
Available at: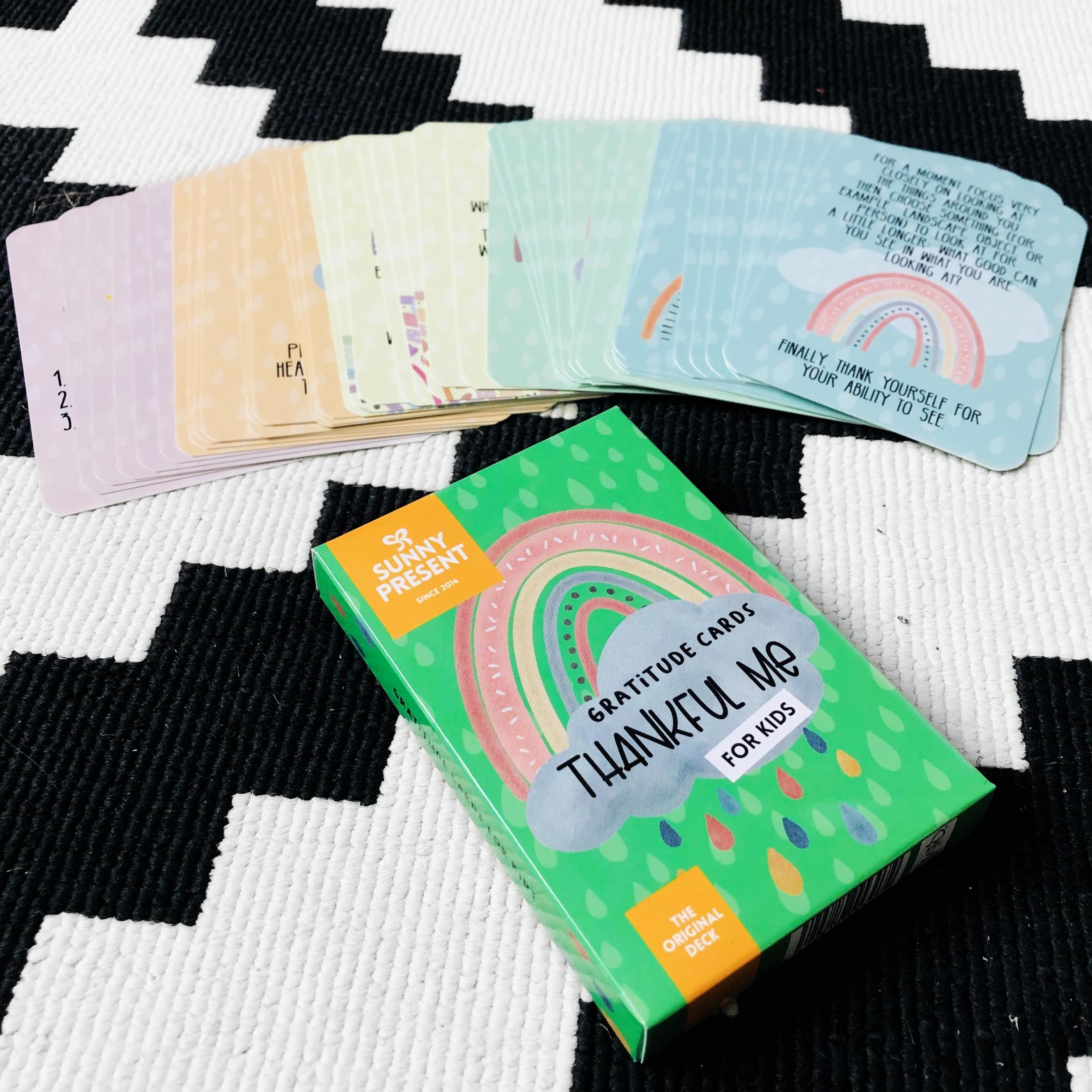 Thankful Me – Gratitude Cards
45 action thankfulness inspiring questions and exercises
Available at: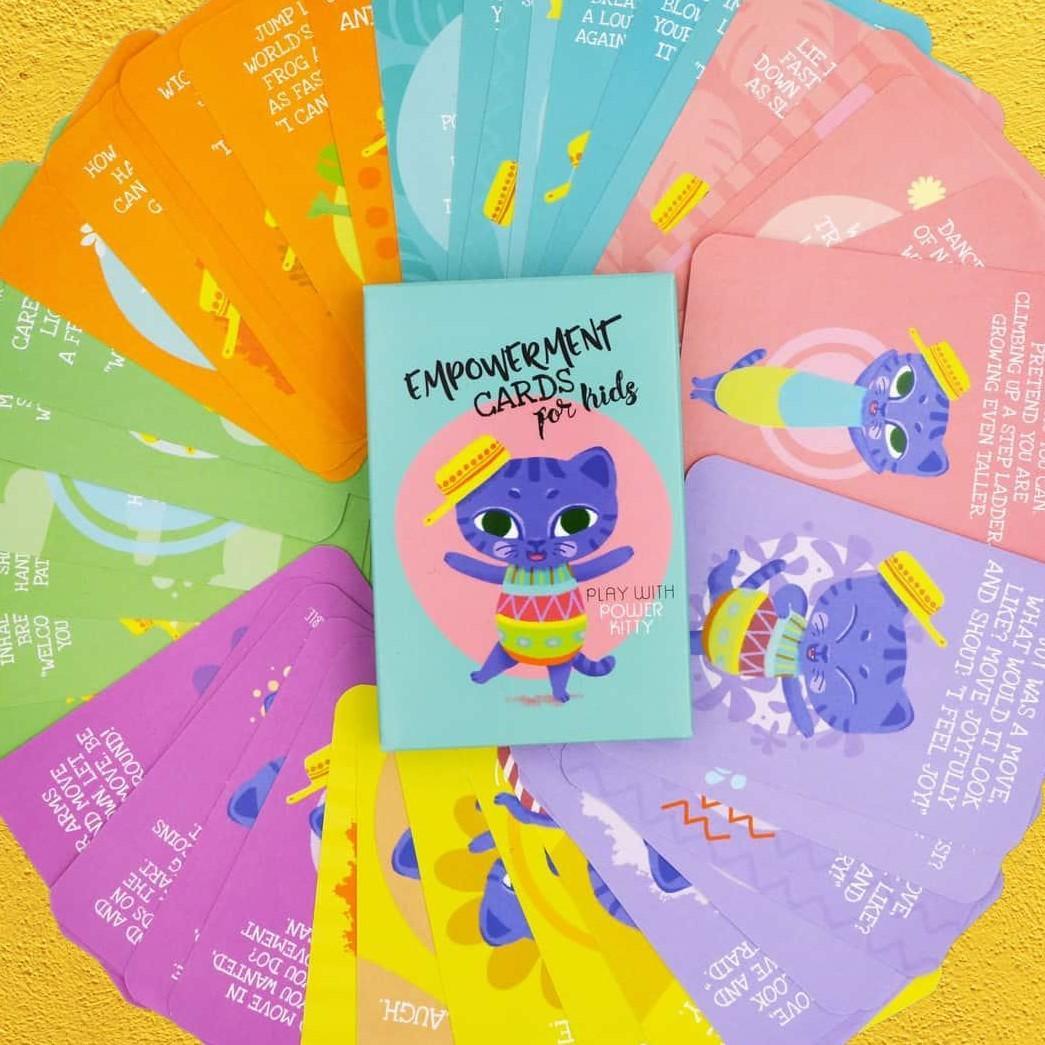 45 action packed and fun exercises
Available at: