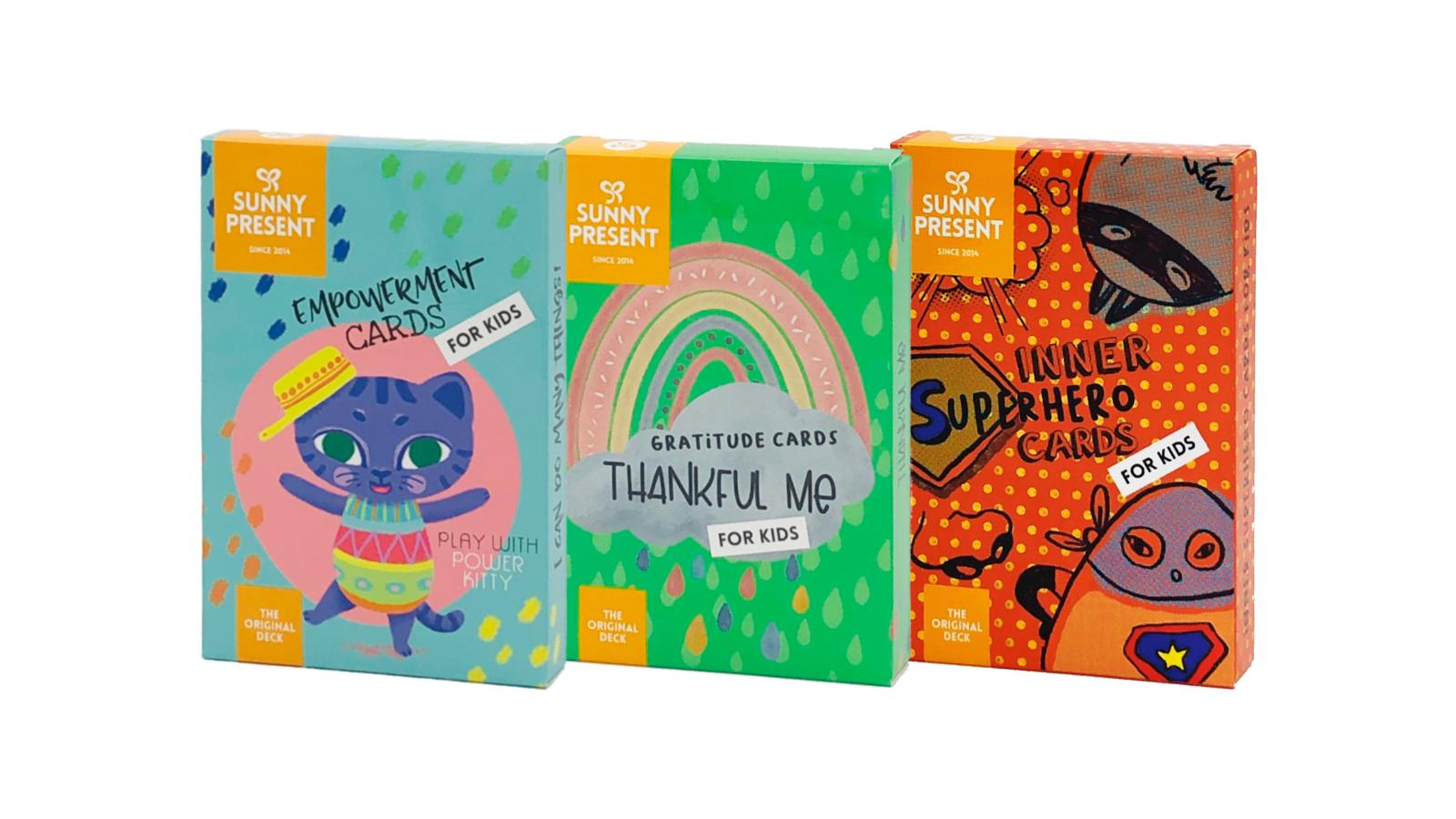 Sunny Present FOR KIDS card decks have been designed to improve children's well-being skills: self-esteem, compassion, gratitude, body awareness and positivity, maintaining joy, finding one's strengths, curiosity, concentration, courage, and emotional skills. FOR KIDS cards are best suited for children 3-12 years of age. When the child has learnt to read, they can use the cards themselves and together with friends. The cards are a fun way for kids and parents to spend time together. These card decks are widely used in kindergartens, schools, therapy, occupational  therapy, as well as hospitals and sports clubs.  The practices are based on research and mindfulness theory.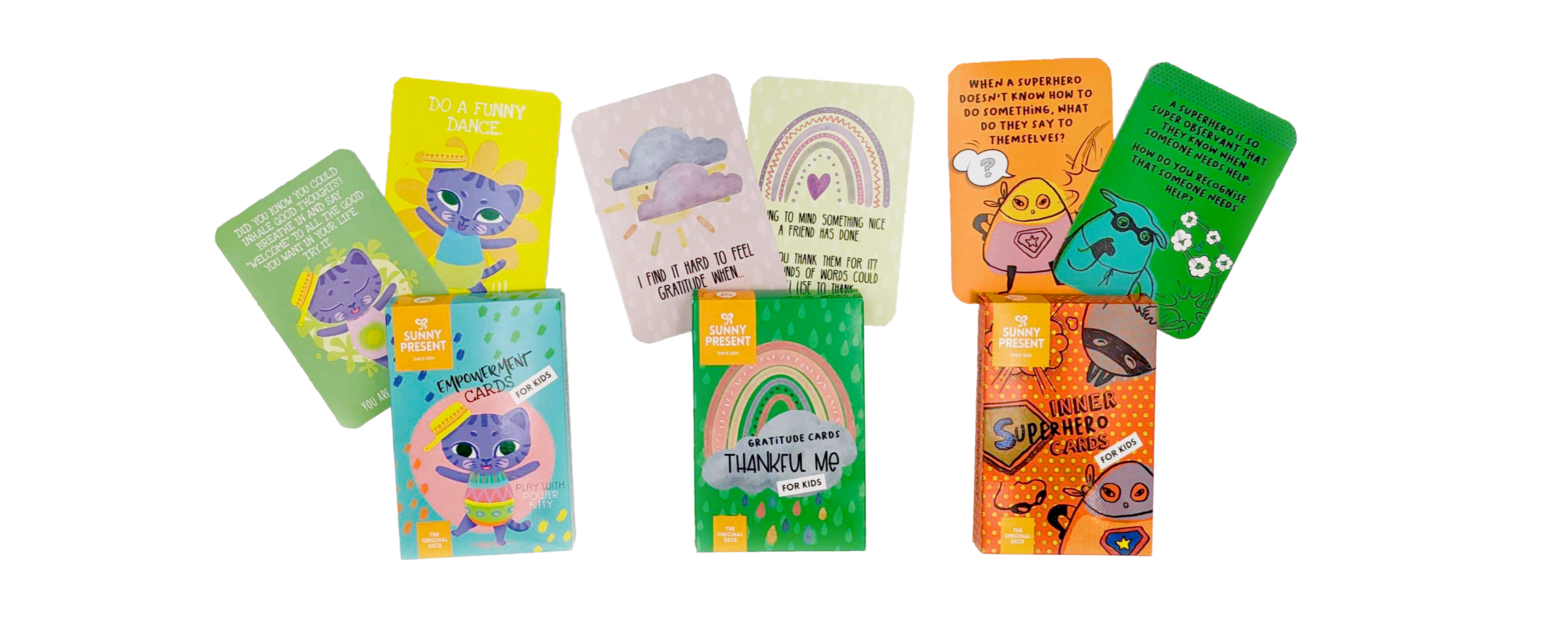 Inner Superhero Cards For Kids 🧡 Mindfulness skills through play 🧡
Aimed at improving kids' manners, empathy, concentration, curiosity, communication skills, emotional regulation, and gross motor skills. 
Thankful Me – Gratitude Cards For Kids 💚 Grow up happy with the help of gratitude skills 💚
Mindfulness cards to teach children empathy, gratitude, positive thinking, patience and compassion. 
Empowerment Cards For Kids 💙 Better self-esteem through playfulness and silliness 💙
Helping children develop healthy self-esteem and self-compassion, body awareness and relaxation, and feelings and communication.  
Find all our products on:
US: amazon.com
UK: UK Shop & amazon.co.uk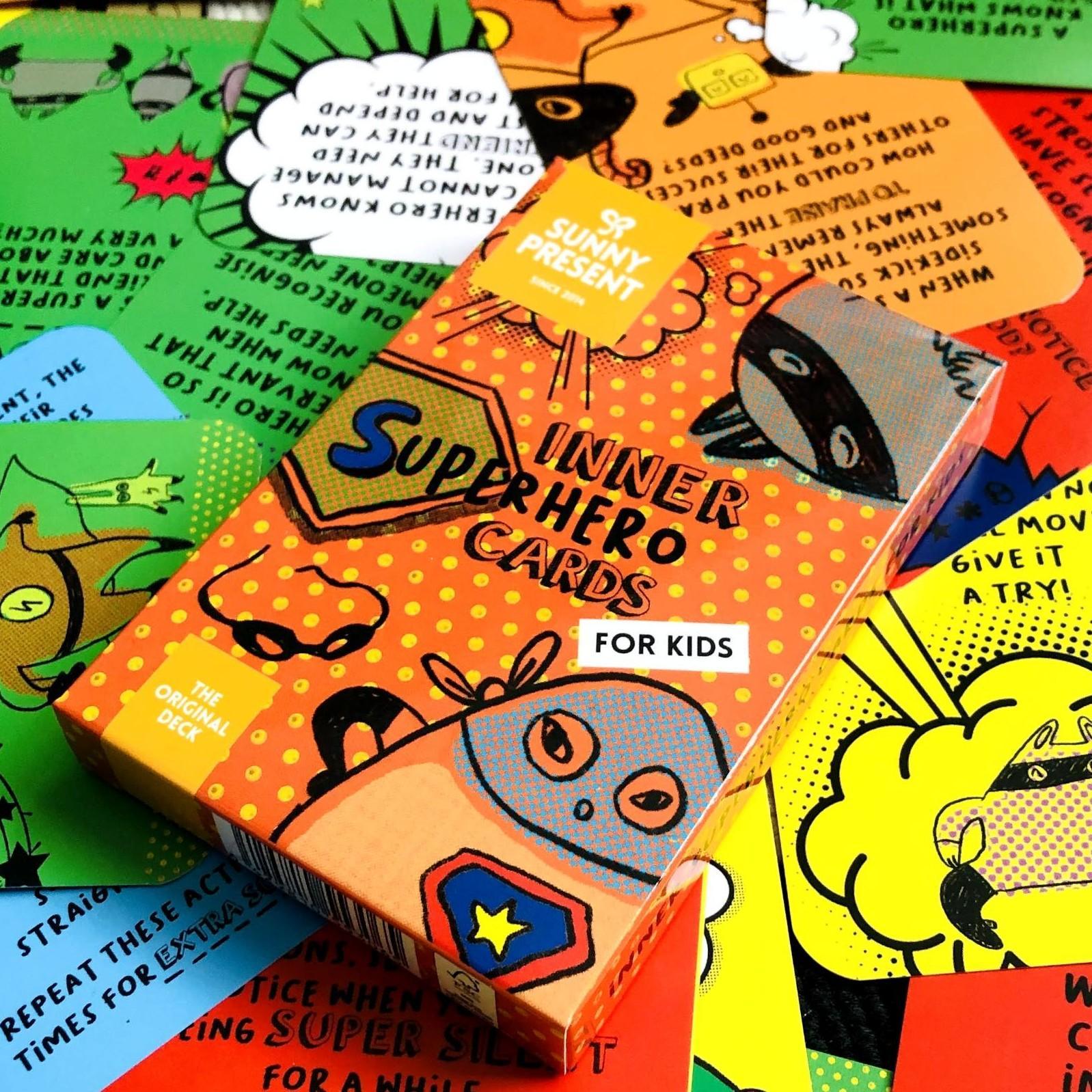 Inner Superhero Cards For Kids
42 action cards for little superheroes
Available at: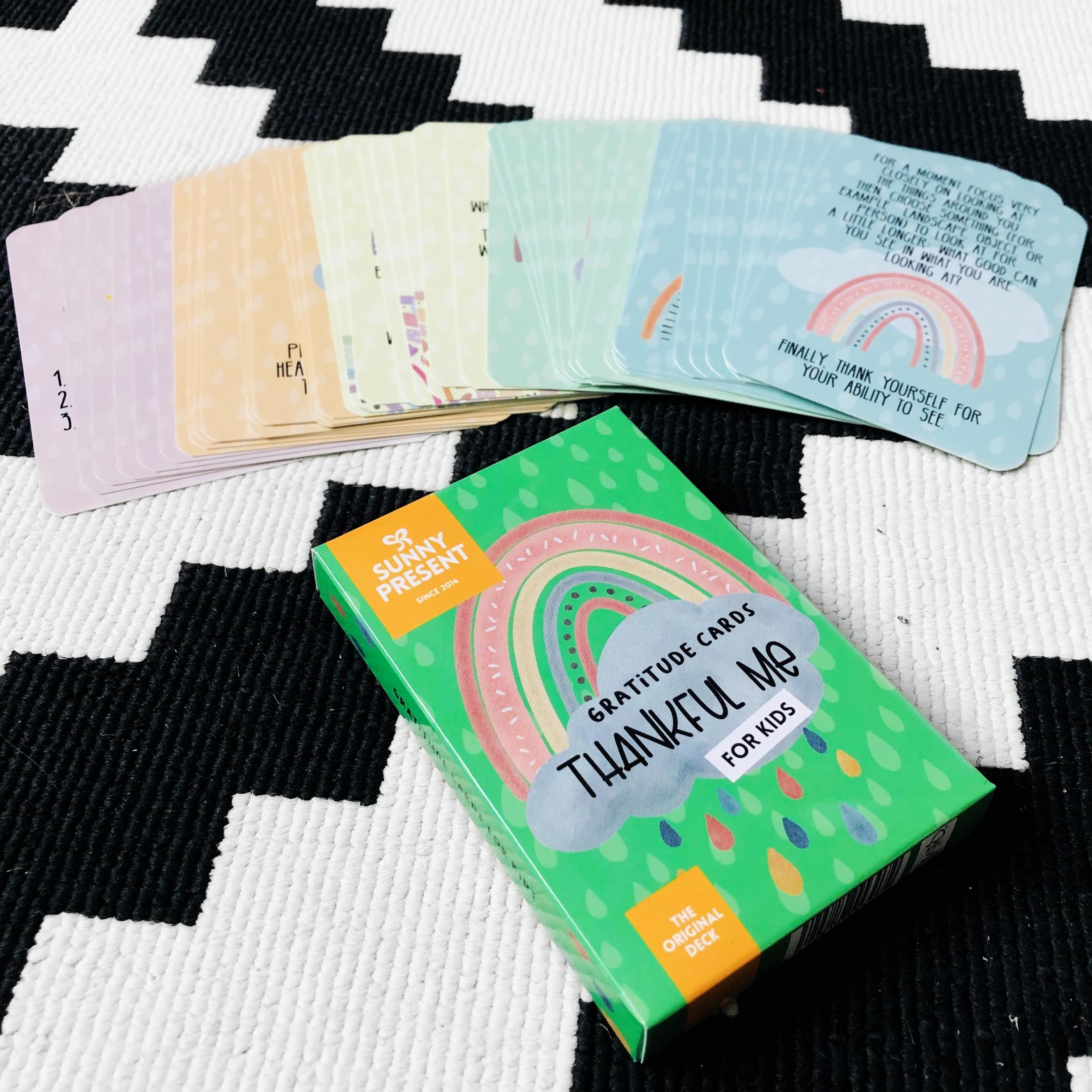 Thankful Me – Gratitude Cards For Kids
45 action thankfulness inspiring questions and exercises
Available at: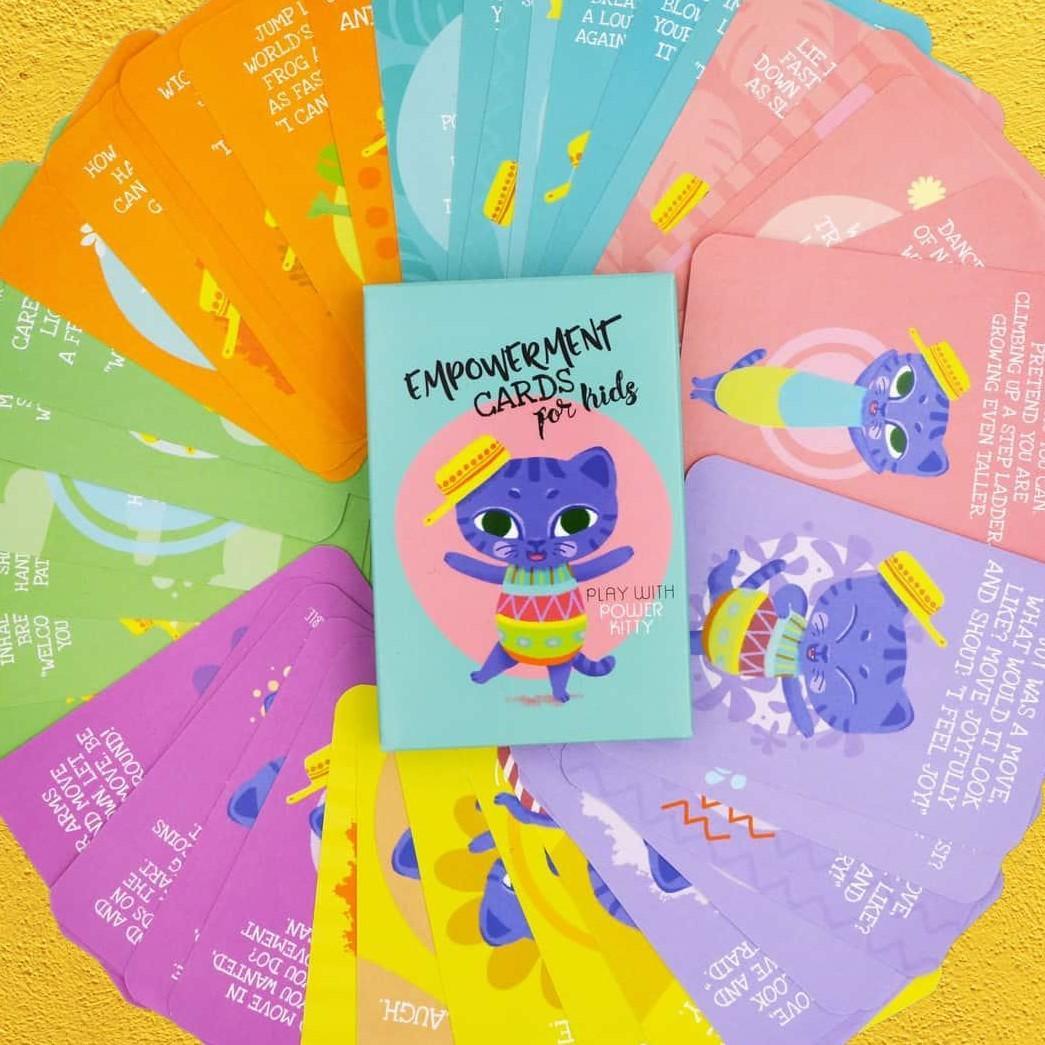 45 action packed and fun exercises
Available at: